Many women
Struggle
with the
Standard Sizing
of commercial Sewing Patterns, which leads to
Fitting Issues.
Don't
Waste
Time & Money making Clothes that don't
Fit.
Introducing a New Online Pattern Making Course

"Making a Moulage – the GRD Method"
Draft a pattern (called a Moulage) from your custom measurements.
After you Fit your Moulage, you'll create a Sloper (added wearing ease) which you can use to create all the designs you have in your head.
The GRD Method is a New way to create patterns based 100% on your measurements. It's a Step-by-Step process & totally achievable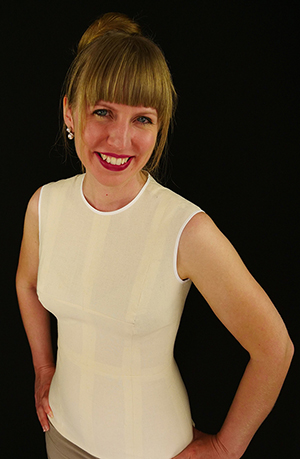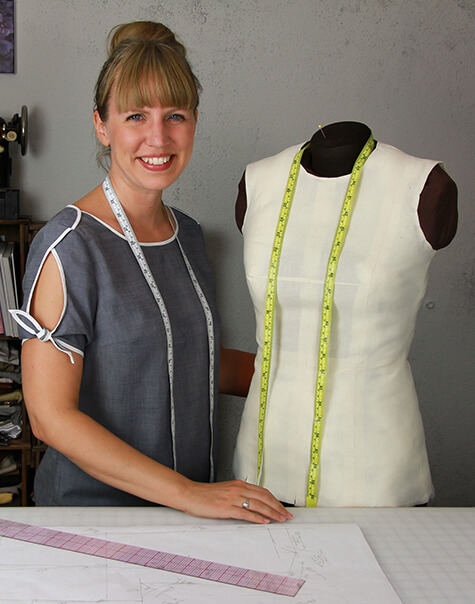 Customize your dress form with your Moulage
"I know how it feels to go through all the work making something, only to find out it doesn't fit."
That's why I created this pattern making method during the last 17 years working in the garment industry.

Custom Dart Depths based on your Measurements



The Math is done for you!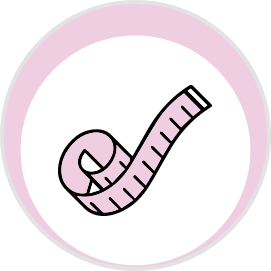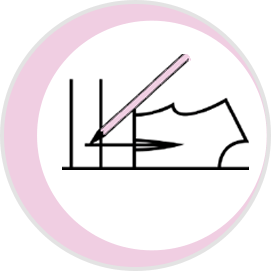 Draft the Moulage Pattern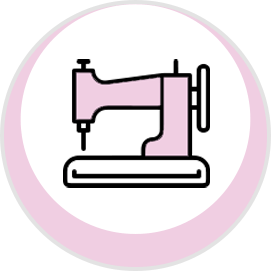 Your Moulage can be used to create strapless dresses, corsets or bras.
It's the building block to create a Sloper for sleeves dresses & tops.
"Gina's course exceeded my expectations! If you want to take your sewing to the next level, where you sew clothes tailor-made for you, then take this course! Thanks Gina."
"The previous course I took used a lot of industry standards. When making a moulage for your own body you don't want to be stuck using the industry standards, because then you end up with fit problems and you end up wondering why your body doesn't fit into this standard. I highly recommend this class if you are interested in getting a very well-fitted moulage to use for slopers. I can't speak highly enough of Gina and this method she's shared!"
"This course gets my full recommendation. It is easy to understand even for people without English as a mother tongue. Gina guides you step by step through the process of measuring, drafting sewing, and fitting with lots of tips. I ended with a nearly perfect moulage on my first attempt."
I'm with you

every step of the way with

Videos and Tutorials


You'll make a customized Moulage and Sloper pattern, giving you a Solid Foundation.

Because there is nothing better than having your Own Style that Fits.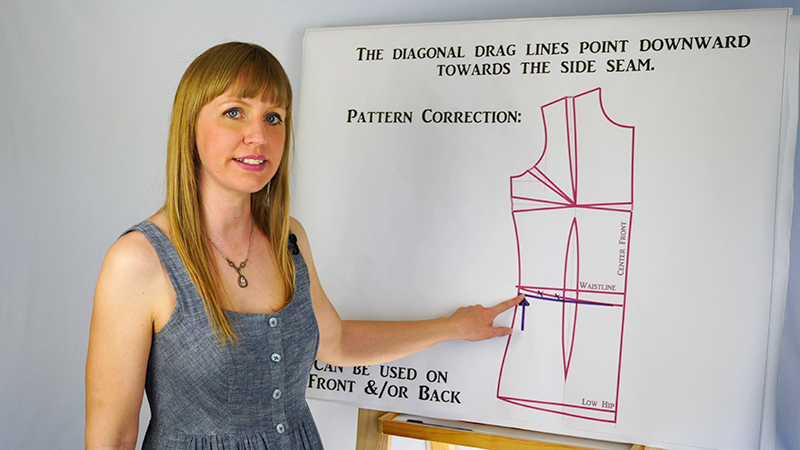 Many women struggle with sewing patterns because they come in standard sizing which often leads to fitting issues. I teach a pattern making method that gives you a customized fit based on your body measurements, giving you a solid foundation to design the clothes you dream of.
At Gina Renee Designs, I know you want to be happy with the clothes you've made. In order to do that, you need to sew & design clothes you Love that Fit. The problem is that most sewing patterns are offered in standard sizing which can make you feel frustrated because you constantly need to make pattern corrections. I believe you shouldn't be limited to the sewing pattern styles and standard sizing out there.
I understand how it feels to go through all the work making something, only to find out it doesn't fit, which is why I've created a pattern drafting method using proprietary calculations based solely on your measurements. This method gives you the customized fit you're looking for.
Here's how you do it: 1. Measure Yourself, 2. Draft a Moulage (pattern), and 3. Sew & Fit your Moulage.
After you have your Moulage, we'll add ease to it which creates your sloper (base pattern) for dresses and tops.
The next course enrollment is opening soon. In the meantime, Join the Wait List so you can be informed when the next course is starting. So you can stop wasting your time & money making clothes that don't fit well, and instead have a solid foundation to design the clothes you dream of.
Make clothes you Love that fit.