ACHIEVE THE CUSTOMIZED FIT YOU WANT
Create a Solid Foundation to Design the clothes you Dream of.
Many women Struggle with the Standard
Sizing of Commercial Sewing Patterns,
which leads to Fitting Issues.
Don't Waste Time & Money Making Clothes that Don't Fit.
Be Your Own Fashion Designer.
 Learn to
Make your Own

  Sewing patterns
Introducing a New Online Pattern Making Course
"Making a Moulage – the GRD Method"
A Solid Foundation
Draft a pattern (called a Moulage) from your custom measurements
Freedom to Design
After you Fit your Moulage, you'll create a Sloper (added wearing ease) which you can use to create all the designs you have in your head.
Learn a New Skill
The GRD Method is a New way to create patterns based 100% on your measurements. It's a Step-by-Step process & totally achievable.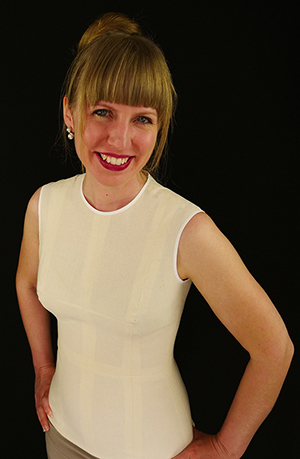 Meet Gina
After 19 years of working in the garment industry, I'm happy to share my pattern-making and sewing techniques with you. My journey in the industry started at the Fashion Institute of Technology (FIT) in NYC where I studied. I then worked in a high fashion fitting beautiful gowns and tailored women's suits. After moving to California, I worked for Oakley & then at Vans, creating Snowboarding outerwear and surf boardshorts. My husband and I moved to Germany where I worked freelance and started GRD 🙂 We moved to Switzerland where I led a talented team of Pattern Makers at a Sportswear brand for 7 years. I'm now running GRD full-time and loving the connections in this community. I love hiking, swimming, and cycling in the beautiful surrounding nature.