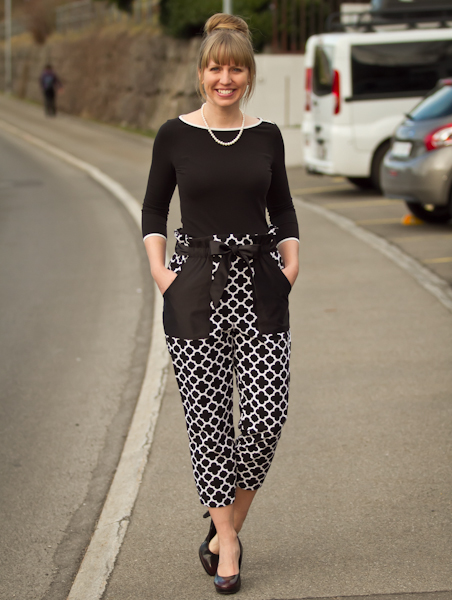 Helping You Create Clothes that make You Feel Great by
providing Fashionable Sewing Patterns that Fit.
After 18 years of working in the clothing industry, I've found my greatest desire in life. The best way I can utilize my talent is to serve others by teaching patternmaking and creating sewing patterns. In which, people create their own clothes (or clothes for others) and will be more cherished than something purchased from the store.
It's a feeling of happiness to create and sew, which brings fulfillment, much more than buying something ready-made. It allows the imagination to flourish and offers a sense of accomplishment.
For so many people, sewing is that happy place. It's getting into that creative flow where time doesn't exist and problems seem to disappear.
The result is amazing. When you try that item on after you've finished it, there is nothing better than feeling 100% YOU. You've designed it with your fabric combinations and it fits you.
Of course, as I was growing up and sewing with patterns from the store, it didn't always fit. I would spend so much time and money and there was nothing more shattering to try it on at the end and it didn't fit me. I also struggled with finding sewing patterns that were stylish and fashionable. Not to mention the extremely difficult directions to follow… I felt there weren't good tips to reduce the "homemade" look in the workmanship.
The desire to sew my entire wardrobe came when I was 14. I began creating my own sewing patterns because of the difficulties I had with other patterns. It was a huge learning curve. Later, at the Fashion Industry of Technology (FIT), I learned the correct way of pattern making, draping, and grading. During my studies, I worked as a costume maker and backstage costuming for off-Broadway shows.
Starting in 2003, I worked in high fashion in NYC for 3 years fitting/developing beautiful gowns and tailored women's "Channel-looking" suits. My goal was to live in the beautiful weather of California and work in the action sports clothing industry, so I moved there. Within days, I had a job at Oakley which lasted a couple of years, then Vans for 5 years developing/fitting Snowboarding clothes, Outerwear, and boardshorts.
My husband had a job opportunity to move to Germany, so we crossed the big ocean and I worked for Vans as a freelance developer/patternmaker from home for their Swiss office. During the time of freelance, I began Gina Renee Designs. Then I was offered a position in Switzerland at Odlo (a sportswear company). I've been here since 2014 and love leading a team of pattern makers and seamless developers. It's an amazing feeling to teach others how to create a quality product.
But it's not enough. I want YOU to sew quality products that YOU feel great in. The sense of accomplishment of making your own clothes is indescribable. It's also more sustainable and in a world where there is so much over-production of items, self-sewing can be a way you can contribute. You'll love the items you sew and you can keep them for generations. Your children, grandchildren, nieces, or nephews will cherish those special items.
Gina Renee Designs ~ Helping You Create Clothes that make You Feel Great by providing Fashionable Sewing Patterns that Fit.
Here's how PDF patterns work:
~ Each sewing pattern is an instant download file that you can print out to use over and over again
~ Step-by-step photos guide you through each process of sewing
~ Your instant download pattern is available immediately after payment is confirmed
~ All patterns include professionally drawn CAD patterns at full size
~ We strive to make the best fit possible
~ You choose your own fabrics and trims to use
~ Once you print out the pattern, you align pages and tape together for immediate use
~ Gina Renee's patterns are of highest quality and at the forefront of fashion
~ These PDF sewing patterns have 5 star ratings by customers
Sewing is a wonderful hobby and I hope you love it as much as I do!
Join the Sewing Community Group on Facebook by clicking the Facebook button below.
Sign up for the New Release Email below for discounts on the New Styles.
And don't forget to Pin your favorite patterns to Pinterest and follow our Pinterest board!