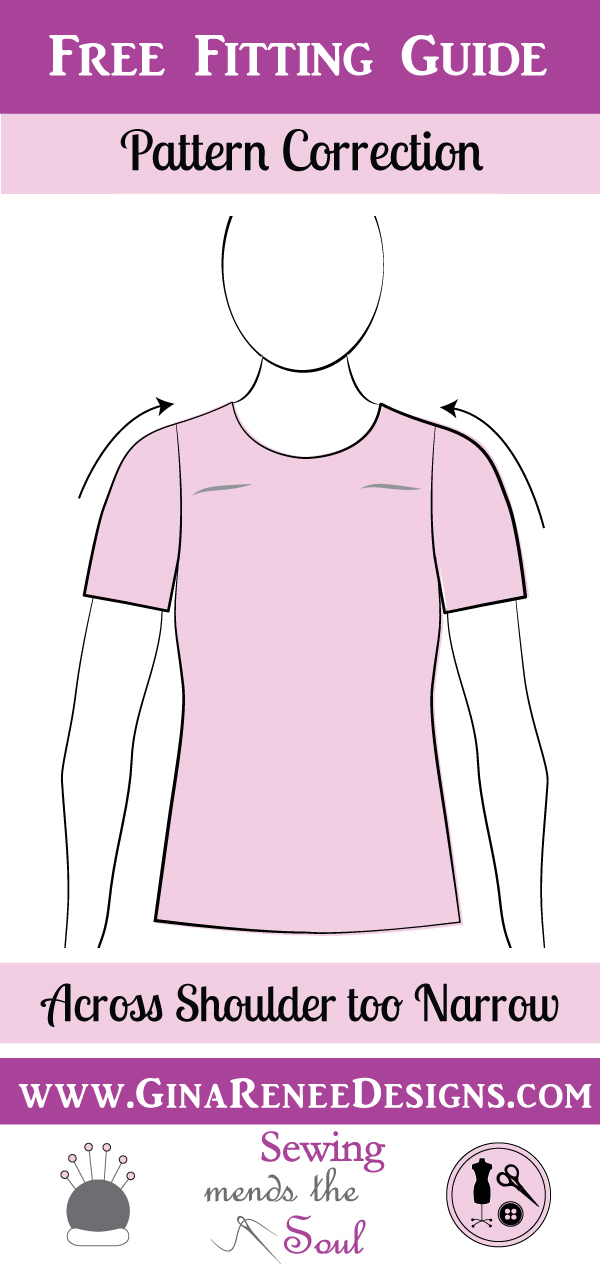 Helping You Create Clothes That Make You Feel Great By Providing Fashionable Sewing Patterns That Fit
Top Pattern correction to increase the shoulder width.
a) identify the issue – after identifying the shoulder bone-in
previous steps, does the across shoulder seam lay too high?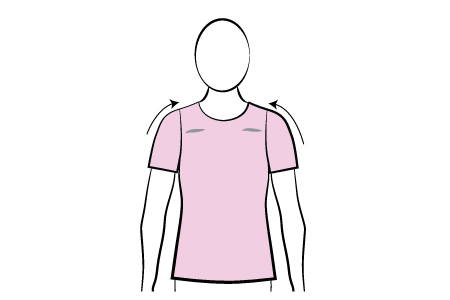 Often It's too tight here and the across shoulder is too narrow.
b) Cut open the across shoulder area at the Low point shoulder (LPS), until you are happy with the location of the armhole seam.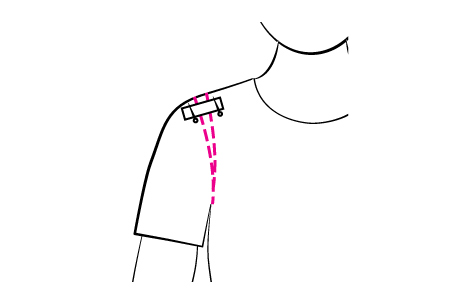 Option 1
Correcting the Problem – Cut the pattern with lines as shown.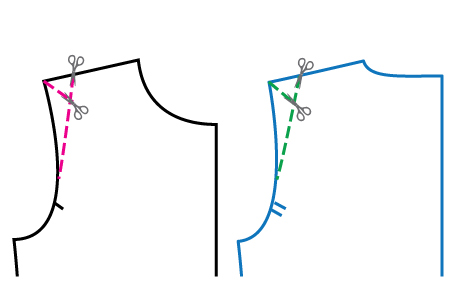 Slash and spread (cut and open) as much as you've taped open your garment.
This image correction is the same for the back and the front pieces.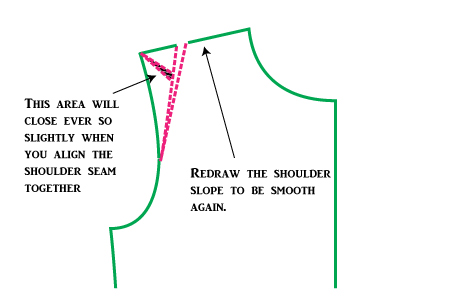 For this correction, there does not need to be any sleeve correction since the armhole measurement remains the same.
Option 2. Can be found in The Fitting Book. Click to order your copy.