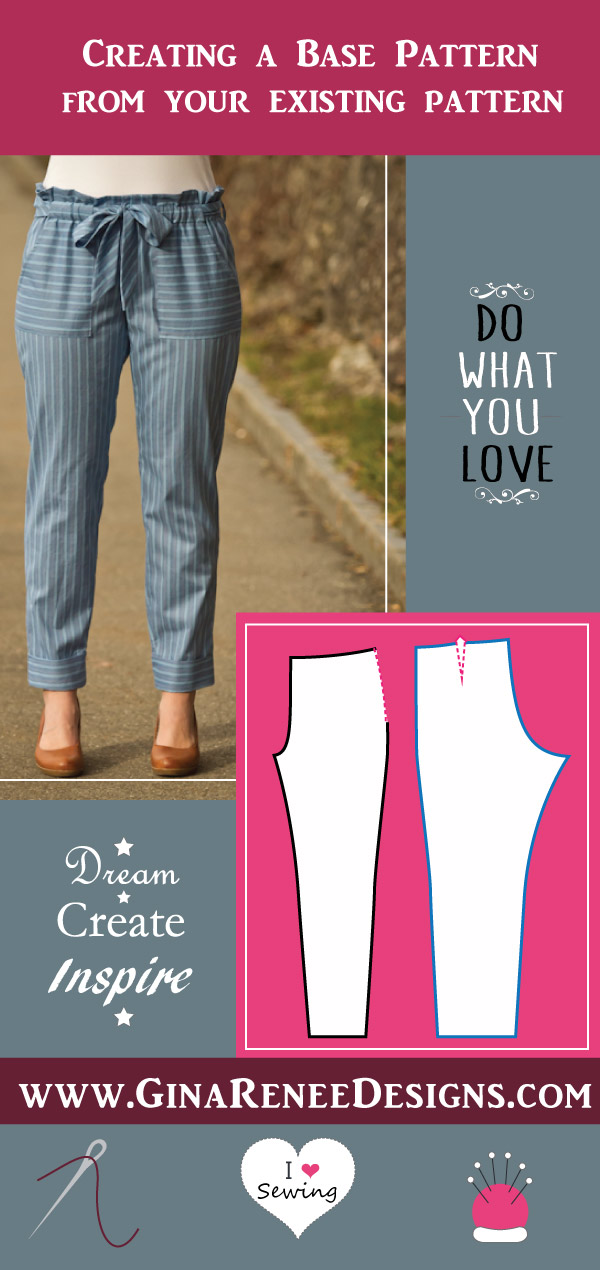 Helping You Create Clothes That Make You Feel Great By Providing Fashionable Sewing Patterns That Fit
Would you love to be able to create several designs from your pants base pattern?
This Free guide will help you create a base pattern from an existing pattern. It could be from the Penelope Pants Pattern (at GinaReneeDesigns.com or at Etsy) or any favorite pattern from your sewing collection!
We'll look at adding back darts to create the perfect fit, changing the silhouette by adjusting the inseams and side seams. As well, we will use handy tools such as a tracing wheel and hip curves. (paidlinks*)
Once you have drafted your base pattern, the options are endless in creating different yoke seam lines, moving the dart for design reason, adding waistbands, pockets, etc! You're the designer with your pants base pattern/sloper/block (whichever you call it 🙂
Everybody type and shape is different, and every fabric sews and falls differently on the body depending on the stretch and drape qualities. Our aim is to draft the perfect fitting pair of pants with minimal drag and stretch lines.
In addition to this guide, you may want to download my handy 'Free Pants fitting guide' here.
As an Amazon Associate, I earn small commissions from qualifying purchases. The tools are all items that I've used and highly recommend in your pattern making journey.