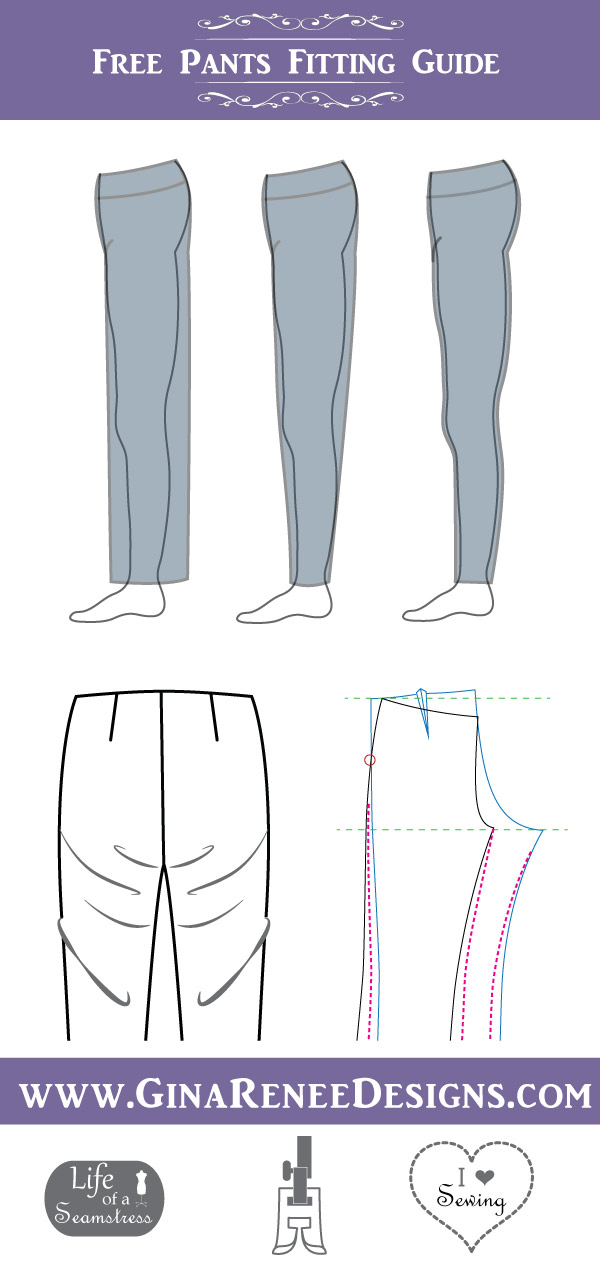 Helping You Create Clothes That Make You Feel Great By Providing Fashionable Sewing Patterns That Fit
Download your Free Pants fitting guide Today!
What's worse than pants that don't fit?! I've created a free pants fitting guide to help eliminate the issues in bad-fitting pants. It shows how to correct pattern pieces to create the perfect fit for your body shape.
Mass market clothing is not tailored to fit individual body shapes, the measurements are taken from an average, which let's be honest, most of us don't conform to the 'norm', and we certainly don't want to be 'average'!
Everyone's body shapes are different, and we deserve pants that embrace our curves and fit us perfectly.
This free pants fitting guide helps with the most common problem areas such as front whiskers, bad drag lines and gaping as well as solutions for winged and twisted leg issues. We'll look at balancing patterns to create a better fit and adjusting the front and back rise to remove unsightly whiskers and baggy bottoms!
I hope this guide proves helpful to you in your sewing journey and helps you learn about how patterns can be adjusted to your body shape. Happy Sewing!
Be sure to share on Pinterest and Instagram, tagging @Ginareneedesigns so I can see your creations!