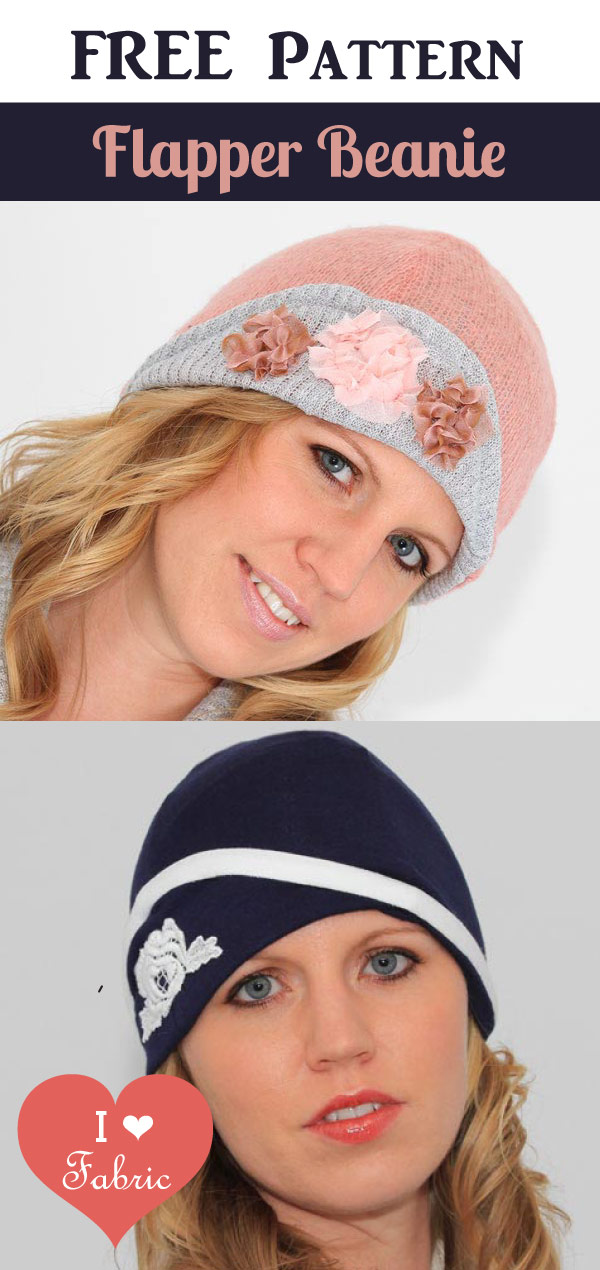 Helping You Create Clothes That Make You Feel Great By Providing Fashionable Sewing Patterns That Fit
Free Flapper Beanie Hat Sewing Pattern
This FREE Flapper Hat Sewing Pattern is perfect for a cute vintage look.
I hope you enjoy this Free Flapper Hat Sewing Pattern and Tutorial! Don't forget to tag @ginareneedesigns so I can see your creations!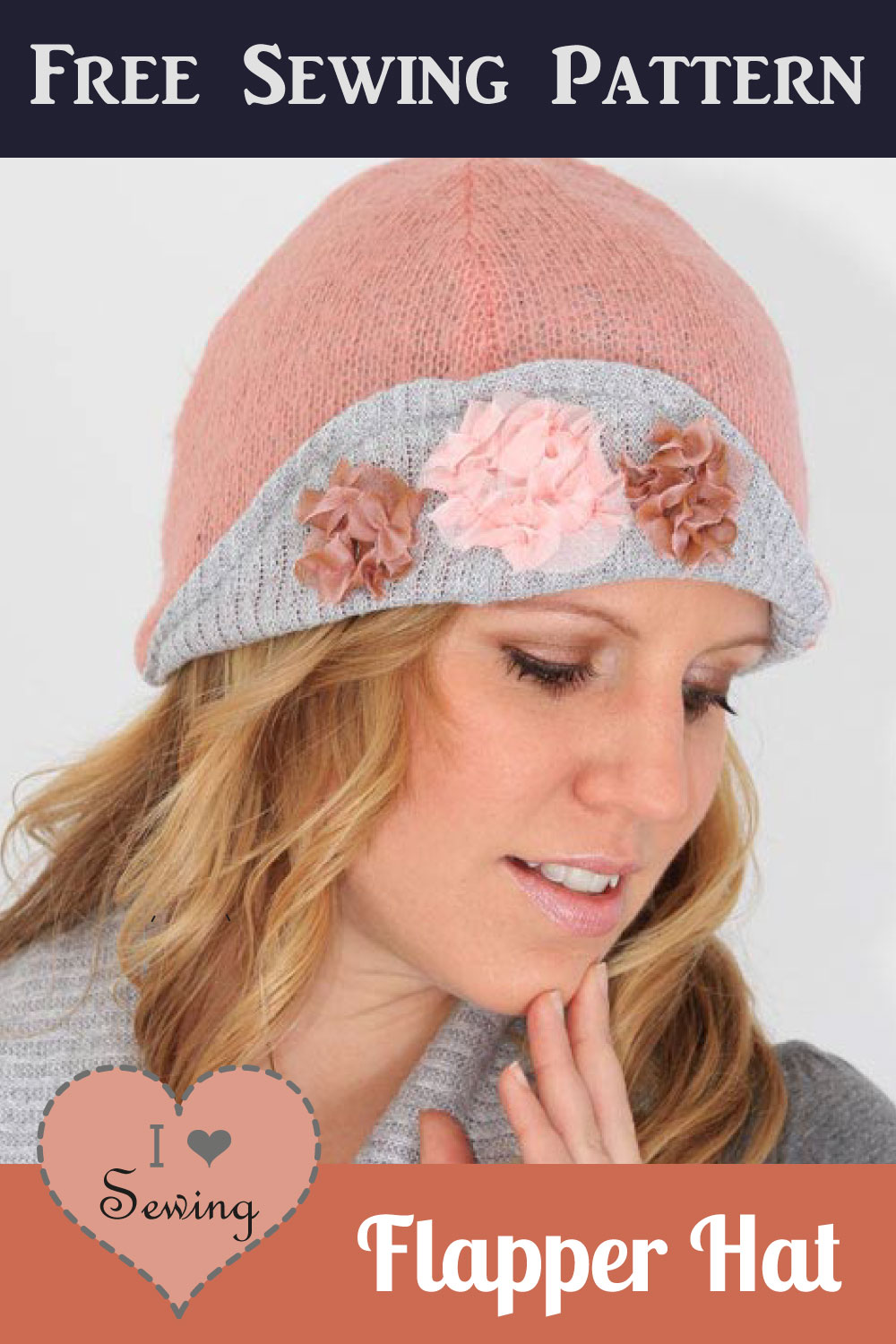 Women's Flapper Hat Beanie Pattern
~ This flapper beanie hat should be sewn with a light to mid-weight knit/jersey stretch material. It's great in cotton, polyester, or rayon.
~ This hat has two options – one with chiffon flowers you create and one with lace.
~ It can be lined with self or you can select a contrast fabric, so when the side is folded up, it has contrast.
~ Binding at hem is optional.
~ This pattern includes sizes Small, Medium & Large; with a head circumference range of 21 1/4″- 23 1/2."
~ Yardage required for main fabric 1/3 yard (minimum 45″ wide)
~ Yardage needed for inside lining 1/3 yard (min 45″ wide)
~ Yardage needed for trim fabric 1 & 2 for optional chiffon fabrics 1/2 yard (min 45″ wide) in two colors.
~ Yardage needed for trim fabric for optional binding 1/8 yard (min 45″ wide)
~ Yardage needed for optional lace ~ depending on your lace, around 1/8 yard
~ This is a cloche hat PDF sewing pattern that you print out to use.
~ There are step-by-step photos with this flapper hat sewing tutorial.
~ It is one file that you will be able to instantly download.
~ The pattern pieces are all professionally drawn by CAD illustrations – this is a very professional cloche hat pattern tutorial.
~ I try to make the instructions easy to follow along with simple wording, making sewing a fun project!
Sew your own flapper hat today!
Pin me with the Pinterest Button!