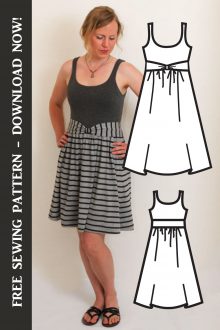 Helping You Create Clothes That Make You Feel Great By Providing Fashionable Sewing Patterns That Fit
Free Tank Dress Sewing Pattern
This flattering tank dress pattern offers a fabulous silhouette and a true waistline with a cute bow detail at the front. The gathered waistline hides a bit at the waist and offers a flattering fit 😉
When you design yours with a nice draping knit, it is sure to hang beautifully. Choose your style! Solids or prints are great in this style and it's easy to mix it up by doing a solid on either the top or the bottom portion.
I hope you enjoy this Free Tank Dress Sewing Pattern and Tutorial! Don't forget to tag @ginareneedesigns so I can see your creations!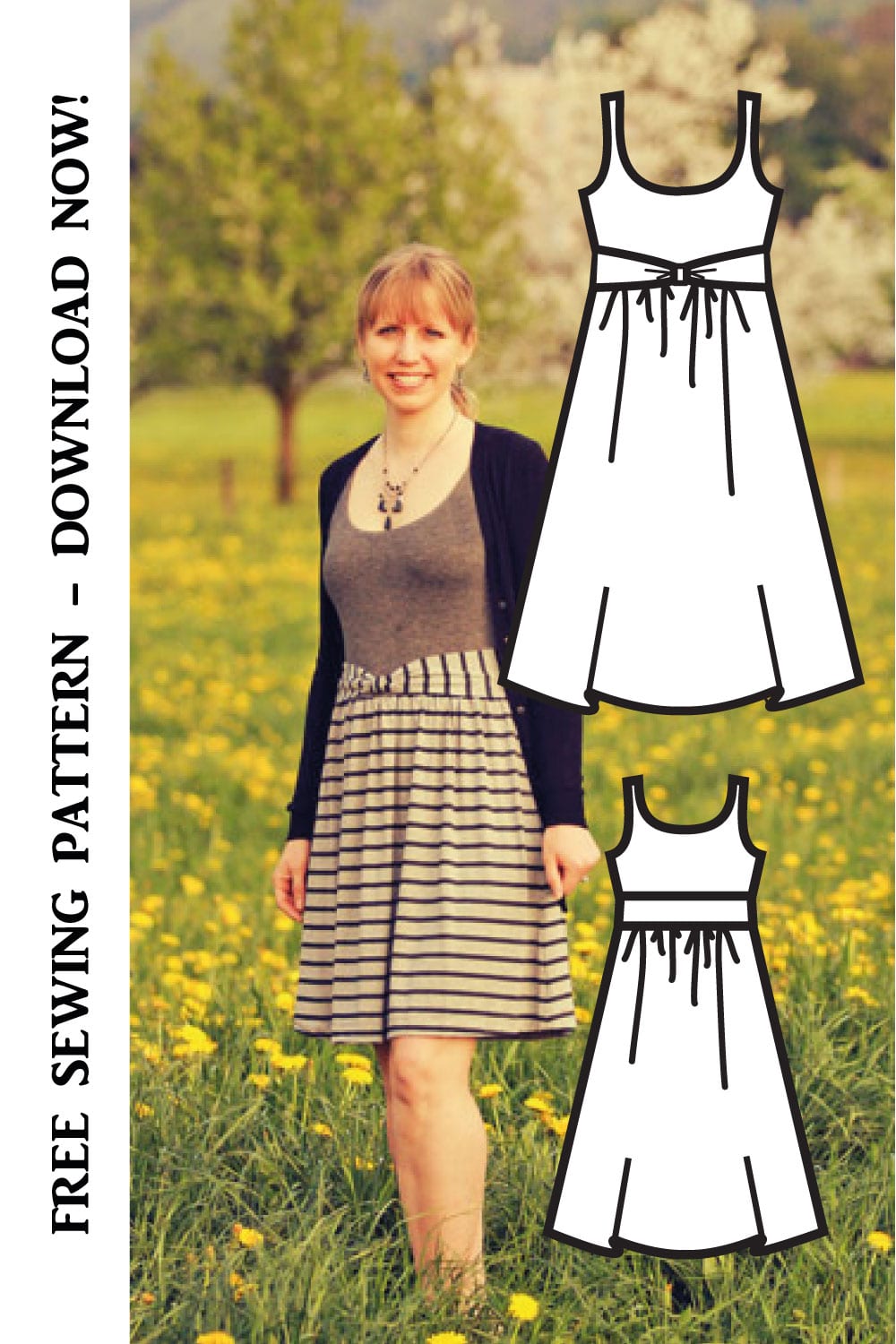 ~ Use this tank dress pattern with a light to mid-weight knit or jersey stretch material; this will help ensure a nice drape!
Yardage requirements:
For skirt/bow section fabric (54″/137 cm width):
~ 1 2/3 yards (1.5 meters)
For bodice section fabric (54″/137 cm width):
~ 1 1/8 yards (1.1 meters)
~ This pattern includes women's sizing XS-XL; this accommodates a chest size range of 31″-42″.
~ The pattern has 5 sizes fitting a chest between 31-42″.
~ A serger or overlock machine is always nice to have; however, it is not a requirement for this pattern.
~ With no zipper required, this is a great style for beginning sewers to work with knits for the first time!
---
~ This is a tank dress PDF sewing pattern that you print out to use. After you download the pattern, you can then print the pattern on letter or A4 paper.
~ I try to make the instructions easy to follow along with simple wording, making sewing a fun project! The pattern pieces are all professionally drawn with CAD (computer-aided design) illustrations for professional quality. There are also clear, step-by-step photos for each step of the sewing process.
~ Looking for other dress patterns? Here you go!
~ For more (free!) tutorials, head over to the blog!
Sew your own casual knit dress today!
Pin me with the Pinterest Button!