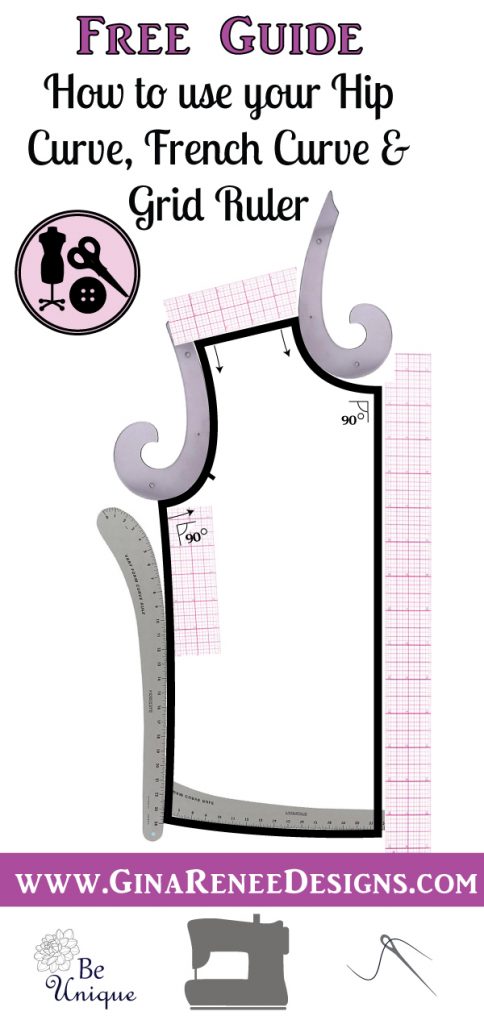 Helping You Create Clothes That Make You Feel Great By Providing Fashionable Sewing Patterns That Fit
The Best French Curve for Patternmaking.
Not all French curves are created equal.
Do you want in on my secret to perfect armholes and necklines? Not all French curves are created equal… There is something about this specific French Curve (paidlink*) that really gives a perfect shape along the armholes and necklines. I have used many other French curves and somehow, the results are never as good. If you're looking for the right Pattern Making tools, I definitely recommend the Lance French Curve. (paidlink*)
I've created a free guide you can download below, showing you how to create perfect shapes along each seam for both Tops and Pants. This guide shows you how to get smooth and continuous lines along your pattern seams.
When you download your free guide below, you'll learn how to use the Hip Curve, French Curve and Rulers (paidlinks*) on pants & top patterns. It shows where I like to place the rulers/curves in the general areas. I show the direction the rulers should be placed for the best lines.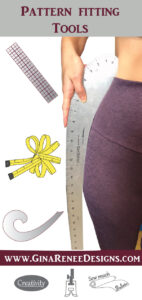 You can find my favorite Hip curve, French Curve and the grid rulers (paidlinks*) at your local fabric store or available to purchase on Amazon.
I hope you love your free guide! Pattern tools make life so much easier and knowing how to use them is key in pattern making!
Gina Renee is an Amazon affiliate to help advise others what her favorite products are. *As an Amazon Associate I earn from qualifying purchases.