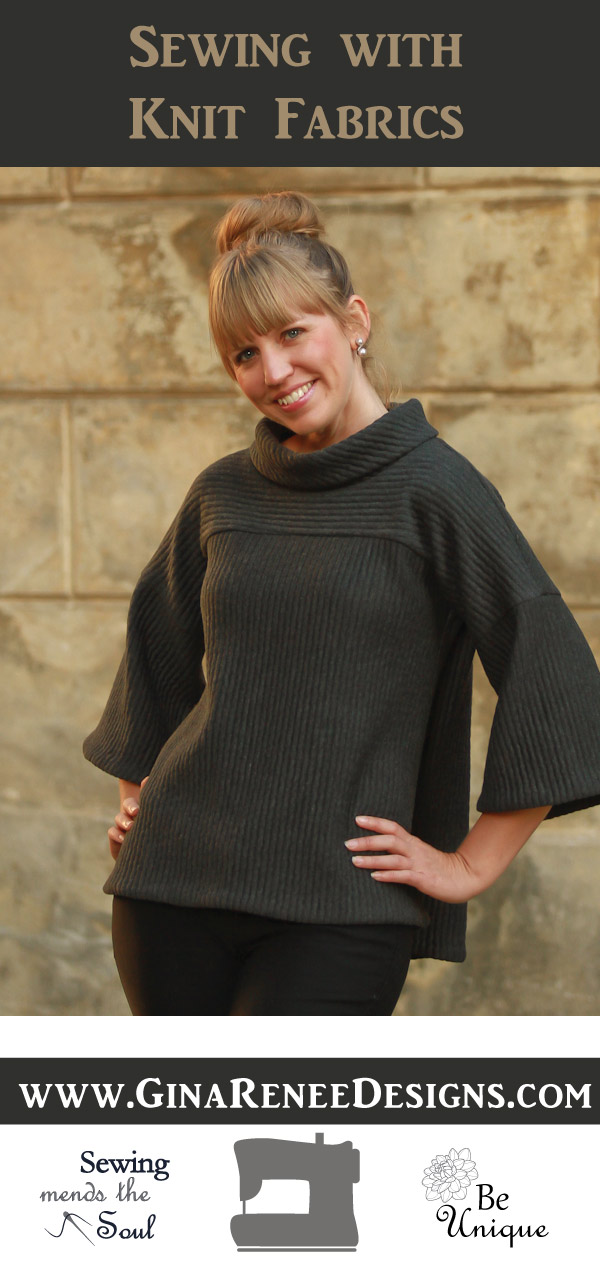 Helping You Create Clothes That Make You Feel Great By Providing Fashionable Sewing Patterns That Fit
Learning to sew with knit fabrics
Being able to sew with knits opens up a whole new world of sewing possibilities! Some of my favorite pieces are sewn with knits and are often the most comfortable items that I can wear all year round.
Knits have become much more popular to sew with, which means they are now manufactured in a multitude of patterns and colors. Knit fabric is perfect for making leggings, dresses, t-shirts, and tops due to the variety of thicknesses and stretch qualities available. I'm in love with the prints by Michael Miller available on Amazon. (paid-links*)
Top Tips for sewing with Knits
There are a few important things to consider when sewing with knits. This type of fabric has a lot of stretch and recovery properties, and a common mistake is to try and treat it the same as other fabrics. I've learned from my own experiences that the unique qualities of knit fabrics need to be respected and appreciated; your sewing machine needs to be adapted accordingly when sewing with this fabulous material!
Tip 1. Use appropriate sewing needles and thread, my favorite are Schmetz ball point needles when sewing with jersey/ knit fabrics. Others available are stretch needles or jersey needles. When choosing a needle, it is also important to consider the size for the fabric you are using. I use Schmetz size 70/10 for lighter weight knits, 80/12 for mid-weight, and 90/14 for heavier knits. A polyester thread is more suited to sewing with knits as it has more stretch than cotton, cotton thread is likely to break when the garment is stretched over the body. (paid-links*)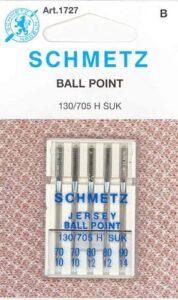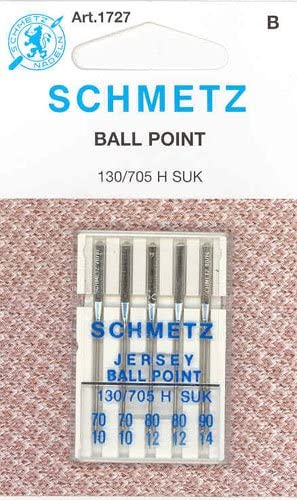 Cutting knit fabrics
When cutting a pattern out of knit fabric, it is important to remember your fabric will stretch at any opportunity! Lay your pattern pieces and fabric on a flat hard surface without letting it hang over the sides and hold in place using sewing weights (stones or pebbles make great alternatives!)
Tip 2. Ball point pins are brilliant for pinning your pattern together without leaving little holes in your fabric. Keep the pins in a separate container or pin cushion to identify them for your knit projects! (paid-links*)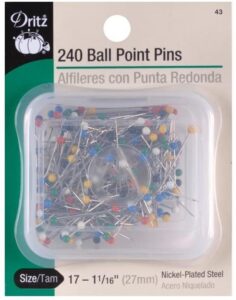 Tip 3. Knit stitches: Choose a stitch setting designed to work with the fabric you have chosen. There's a common myth that you need to use a Serger or Overlocker machine to sew with knits. This is not the case, there are stitches available on standard or advanced sewing machines that will work just as well.
• Zigzag stitch is a popular choice as it's available on most sewing machines and stretches well with the fabric. Choose a narrow width and short stitch length to produce a neat Zigzag.
• Stretch stitch, triple stitch, or Super stretch stitch if available.
(Insert photo)
It's advised to try out a sample swatch to test the stitches don't break when the fabric is stretched.
Tip 4. When sewing with Lycra or Spandex or if your pattern requires you to use a straight top stitch we've found a stretch thread called Ecoflex which has been somewhat of a revelation for experienced sewers. (paid-links*)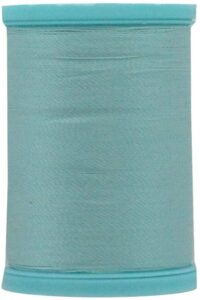 Tip 5. If your fabric is stretching whilst sewing, try using an alternative presser foot on your sewing machine such as a dual feed foot or a walking foot. If you still have the manual for your machine it should have a guide to the best feet for your sewing projects.
Now you've got to grips with sewing with knits we've some fab projects for you to get started with.
Tunic-sewing-pattern
T-shirt-dress-pattern
Halter-maxi-knit-dress-sewing-pattern
Gina Renee is an Amazon affiliate to help advise others on what her favorite products are.
*As an Amazon Associate I earn from qualifying purchases.