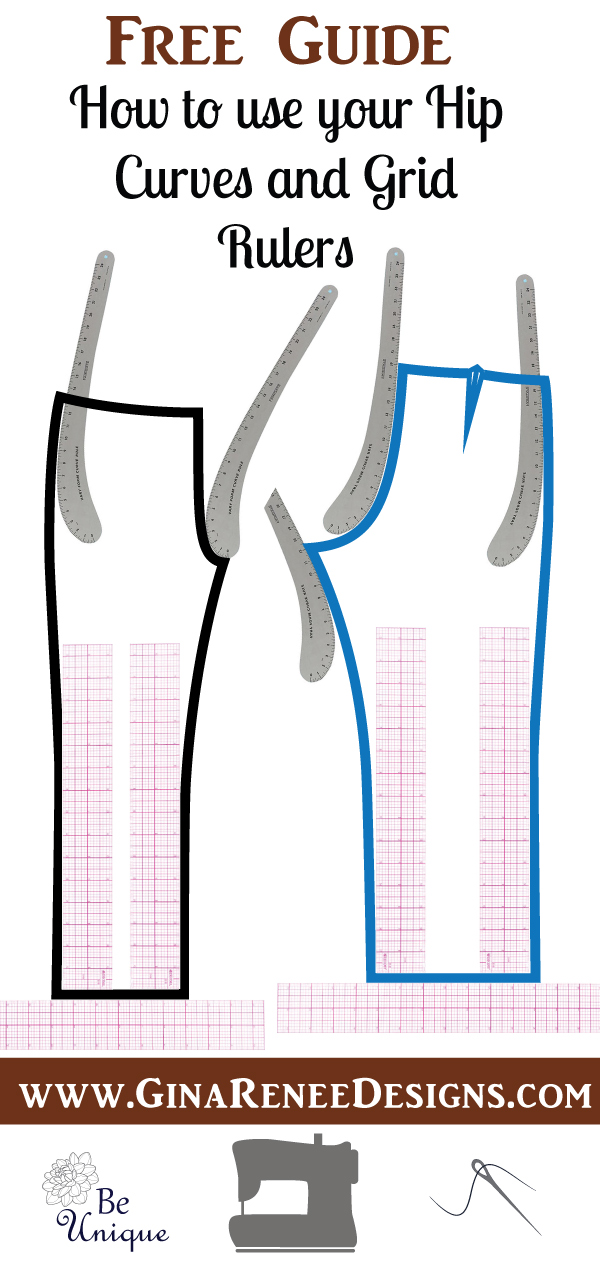 Helping You Create Clothes That Make You Feel Great By Providing Fashionable Sewing Patterns That Fit
Two of my very favorite Pattern Making tools: my Hip Curve and Grid Rulers.
I'm going to explain just exactly how Amazing these pattern tools really are!

Let's start with the Hip Curve, this ruler helps create the perfect curve for those side seams when designing or altering garments particularly pants! It not only helps draw the side seam curve for the hip but also curves on the front rise, back rise, inner leg, outer leg, and waistband; anywhere where a slight curve is needed in the pattern this is a brilliant tool to use. I find this hip curve my favorite shape and it's my go-to tool for pattern making.  (see pages 2, 3, and 4 of the guide) (Paidlinks*)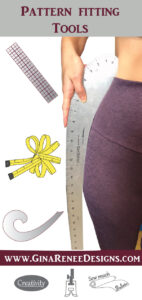 The hip curve is also great for creating smooth curves for lapels, side seams, and necklines on tops. It has measurements on the curve too you can accurately measure the seams. If you don't have one already, it is definitely one of the best investments you make! 
Download your free guide below which shows you how to use the hip curve on pants patterns! The guide shows where I like to place the ruler in the general areas. I follow this standard for flipping the ruler up/down as shown in the images. (Paidlinks*)
Secondly the Grid Ruler, I couldn't make a pattern without my transparent grid ruler. I actually use two, a short one and a long one for different purposes.
Long Grid rulers (I suggest 18″) are invaluable for creating straight seams for pants patterns down the leg sides, darts, and hems (see page 5 of the guide).
Short Grid rulers are particularly useful for adding seam allowances and drawing in small lines. Download your free guide below which shows you how to use the grid ruler on pants patterns!
You can find the Hip curve and the grid rulers available to purchase here.
(Paid-links*)
Gina Renee is an Amazon affiliate to help advise others on what her favorite products are.
*As an Amazon Associate I earn from qualifying purchases.